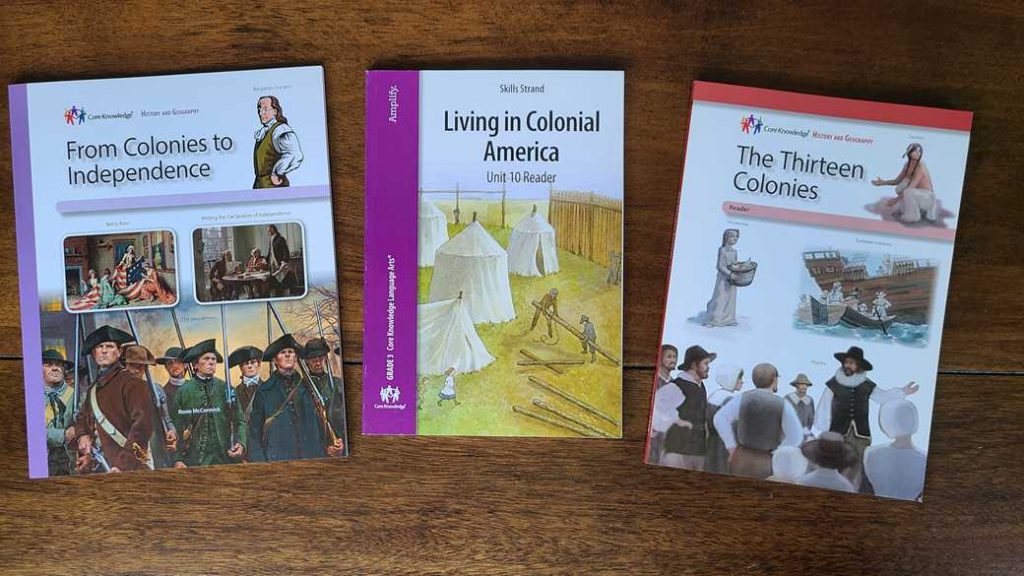 One of my favorite outcomes of using the Core Knowledge (CK) curriculum is the amazing amount of information my kids retain. I've been homeschooling using excellent curriculum from an assortment of publishers for a decade and yet Core Knowledge has been more effective for retention than anything else I've used.
Here are some of the ways repetition and review are built into the curriculum for maximum retention of the material:
Core Knowledge is a Spiral Curriculum
You may have heard of spiral vs. mastery curriculums. Generally speaking, spiral curriculum have a regular pattern of reviewing previously learned concepts while adding new ones. Mastery curriculum teaches a concept thoroughly and then moves on with limited future review. Core Knowledge is a spiral curriculum. Key concepts, events, and people are taught in a cycle that increases in both width and depth throughout elementary and middle school. Each time a student visits the topic they dig much deeper and make more connections to other concepts within history, geography, and science. To see which concepts are taught by grade level, please refer to the Core Knowledge Sequence document which can be downloaded for free here.
Most Lessons Begin with a Review of Background Information
An important part of beginning each new lesson across the CK curriculum is to review what has been learned and how that day's lesson fits into what is already known by the student. Most content lessons across CKLA, CKHG, and CKSci include specific scaffolding instructions in the teacher's guide for each lesson.
For example, in 3rd grade CKHG, students study the Roman Empire up to and including the fall of Rome. At the beginning of 4th grade they learn about Europe in the middle ages and doing so requires review of what was previously learned. After the fall of Rome, trade between villages breaks down quickly leading to rapid changes in language, etc. There is a natural way there to review important concepts such as how important the central government of Rome had been and how not only did they build an amazing network of roads, they also redistributed tax money to manage things like road maintenance. Without that centralized oversight, many simple functions of society broke down quickly.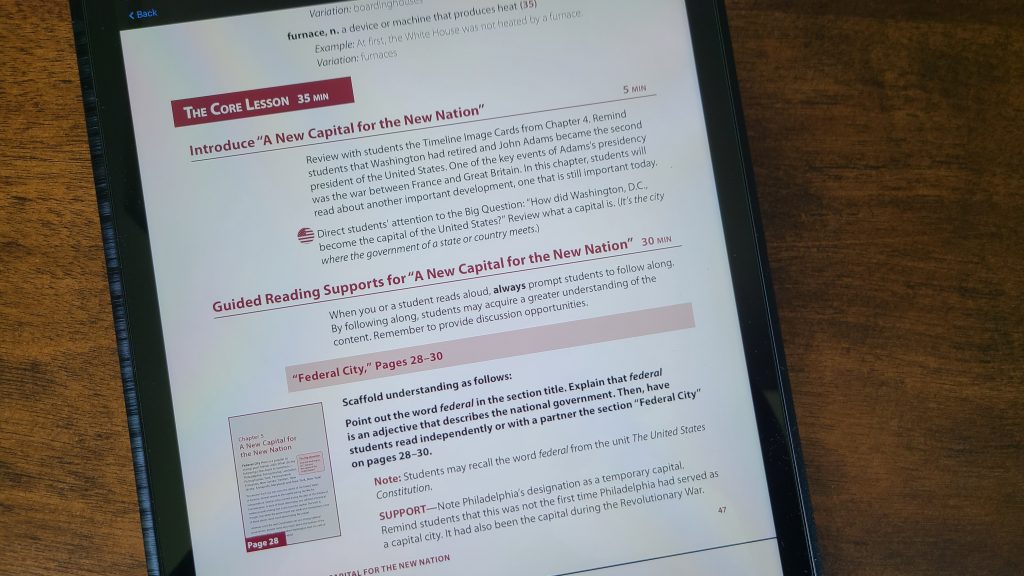 Multi-Faceted Lessons
If all the activities in the teacher's guide are used, there is an enormous amount of repetition of concepts during units. But rather than feeling repetitive, the information and key concepts is presented from different angles using different mediums. By the time the unit is finished, between the reader + discussion + activities + worksheets, there are a lot of opportunities for a child to have learned the key concepts covered in the unit.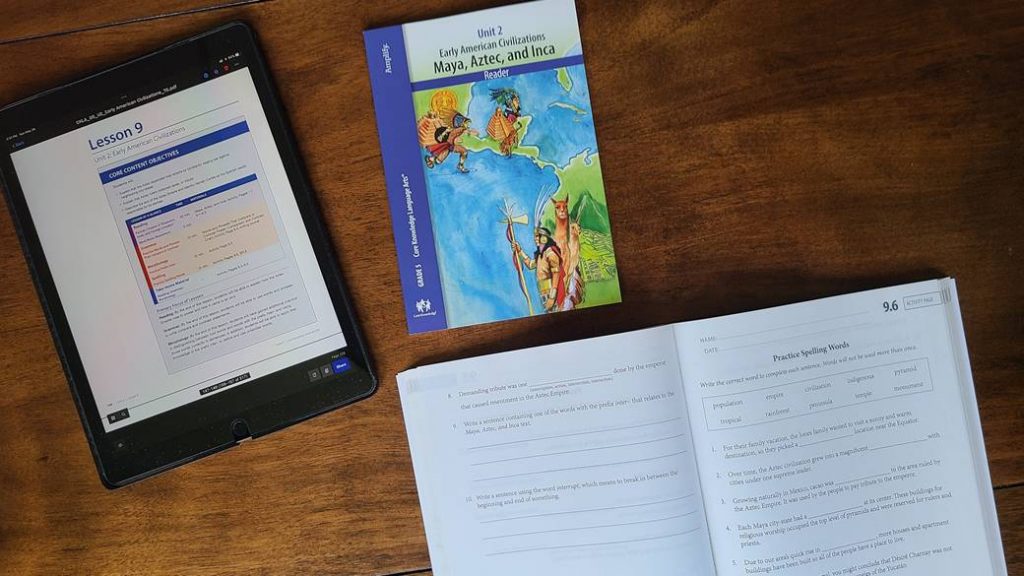 Use the Timeline Cards to Review
Starting in 3rd grade most history units have timeline cards–these are a separate file included in the zip folder you'll download from CK. These are an incredible resource although I feel like the name "timeline" card might be misleading. They're really review cards for the important concepts covered in most lessons. I typically try to review a few of these cards from the unit we are in and from previous units we've studied each day. Starting in 4th grade science, students make their own vocabulary review flashcards during each lesson to review throughout the unit.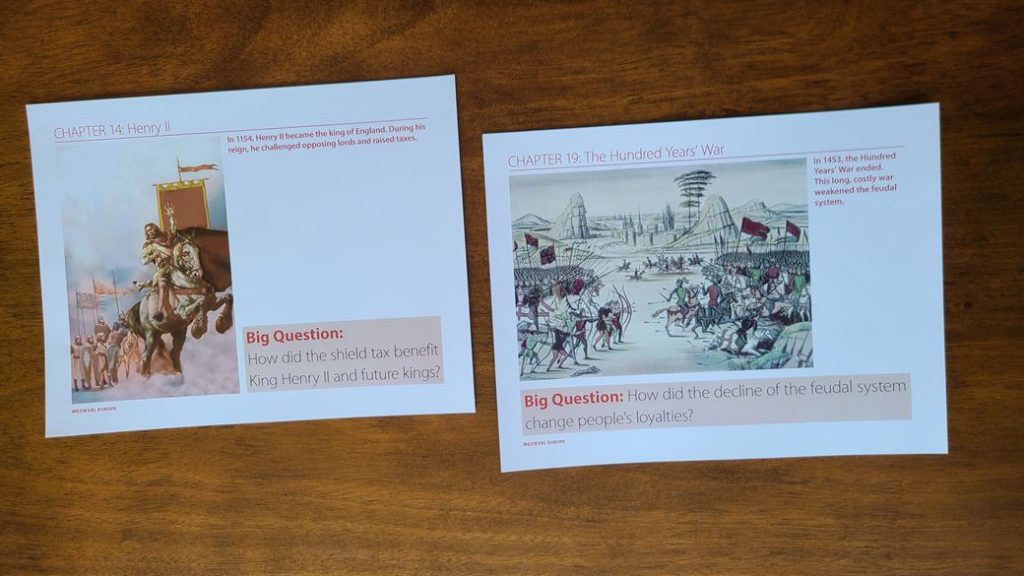 Key Concepts, Events, and People are Reinforced Across Subject Areas
I realize many people may choose to only use one subject or a unit here or there vs. the full CK curriculum. But I do want to point out that there are significant advantages to using the entire curriculum. I am continually amazed how well all three subjects work together throughout the school year. How people, events, details, etc. are reinforced weeks or months later in a different unit and/or subject area. This happens in little ways constantly but there are some big examples too. For example, there's an CKLA unit in 4th grade where the reader is focused on geology. A few weeks after we'd finished that unit, we started a science unit on Processes That Shape the Earth. So much of what we'd learned in the CKLA unit was reinforced during the science unit but not in a repetitive/boring manner. We were having to really think about what was learned in the CKLA unit to understand these more complicated concepts in the science unit.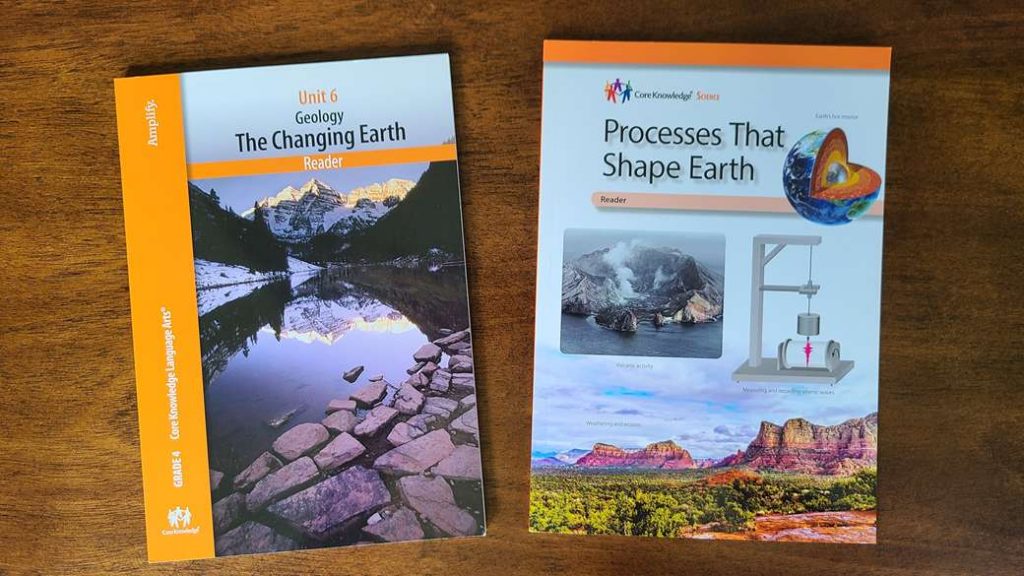 The Core Knowledge Foundation is a non-profit organization and has generously made their curriculum free to download. If you are able to, please consider making a donation to support their ongoing curriculum development efforts.  
This post may contain affiliate links. This means if you click on a link and purchase an item, we will receive a small affiliate commission at no extra cost to you. These small commissions help offset the costs of producing and hosting this content.
Core Knowledge, CKLA, CKHG, and CKSci are registered marks of the Core Knowledge Foundation
Amplify is a registered mark of Amplify Education, Inc.
MEP Math has been made available through the Centre for Innovation in Mathematics Teaching