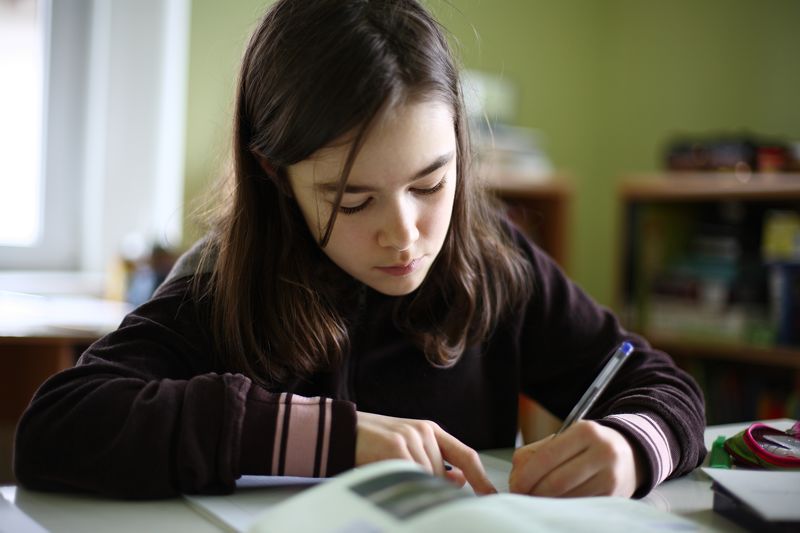 Ready to homeschool Sixth Grade? Whether you're brand new to homeschooling or an experienced homeschooler, I'm happy you are here.
My goal is to take the guess work, prep time, and expense out of homeschooling Sixth Grade by providing free how-to videos, organization checklists, supply lists, and detailed daily workplans so you can homeschool using the free, high-quality Core Knowledge Sixth Grade curriculum.
Free High Quality Curriculum for Sixth Grade
Core Knowledge is an excellent, academically strong curriculum you can use to provide your sixth grade student with a high-quality education at home. This free curriculum was developed and is provided by the Core Knowledge Foundation in the United States. Their comprehensive curriculum covers language arts, social studies, science, and math.
While originally developed for use in classroom settings, I've put together how-to videos, organization checklists, supply lists, and daily schedules so you can successfully use this curriculum to homeschool sixth grade. All of my support resources are free and available here on my website. Click here to see instructions for downloading the free curriculum to homeschool sixth grade.
What Your Student Will Learn in Sixth Grade?
Your student will be continuing to deepen their math skills as well as make great strides in their reading comprehension, grammar, and composition skills with a shift focus on thinking more deeply about these topics. They'll learn about key events in U.S. and world history, hear stories and poetry that shape how we think about our world, and dive deep into the science of our amazing planet.
Sixth Grade Math
The Sixth Grade math curriculum from Core Knowledge builds on the elementary math skills your student has previously learned and begins to work on those critical skills needed to transition to high school math. Topics covered include ratios and proportional relationships, the number system, expressions and equations, geometry, and statistics and probability. Please note, Core Knowledge is releasing math units as they are finished being developed. Currently the first half of the school year (18 weeks) is completed and consists of four units.
Sixth Grade Language Arts
The Sixth Grade language arts curriculum from Core Knowledge encompasses a wide range of subjects including reading, spelling, grammar, language mechanics, composition, literature, vocabulary, and so much more. Your student will continue to improve their reading comprehension, grammar, language mechanics, and spelling skills while also widening their research skills to a variety of different sources while learning to craft presentations and give speeches. This year will have them writing stories and poems as well as reports, summaries, and research essays. They'll study short stories from people and cultures around the world as well as spend time studying Temple Grandin's book Calling All Minds: How to Create and Think Like an Inventor and the award-winning book 90 Miles to Havana which tells of a boy and his family who flee to Miami in 1961. They'll also do a deep dive into Greek and Roman history including studying the famous stories of The Iliad and The Odyssey. They'll then move on to studying the Shakespearean play The Tragedy of Julius Caesar and finish the year with a poetry unit.
Sixth Grade Social Studies
In the Sixth Grade Core Knowledge History and Geography curriculum your student will continue to learn more about geography with a specific focus on the deserts of the world. For world history they'll learn about ancient Greece and Rome, the Enlightenment, the French Revolution and Romanticism, the Latin American independence movement, and the Industrial Revolution. In American history your student will learn about how immigration has been critical in shaping American history and culture, the industrialization and urbanization of America, and reform in industrial America with particular focus on those who have advocated for social justice and equal rights for all Americans.
Sixth Grade Science
Coming Soon!
Core Knowledge has recently released the first half of their Sixth Grade Science curriculum and it is currently available to download. I am in the process of developing an organization guide, daily schedule, and how-to videos for the curriculum. I plan to have those resources available ASAP but it may be late 2022 before they are available.
Ready to Start Homeschooling Sixth Grade?
I've done the organization and scheduling work for you! Get up and running homeschooling Sixth Grade using the Core Knowledge curriculum.
The Core Knowledge Foundation is a non-profit organization and has generously made their curriculum free to download. If you are able to, please consider making a donation to support their ongoing curriculum development efforts. 
This post may contain affiliate links. This means if you click on a link and purchase an item, we will receive a small affiliate commission at no extra cost to you. These small commissions help offset the costs of producing and hosting this content.
Core Knowledge, CKMath, CKLA, CKHG, and CKSci are registered marks of the Core Knowledge Foundation