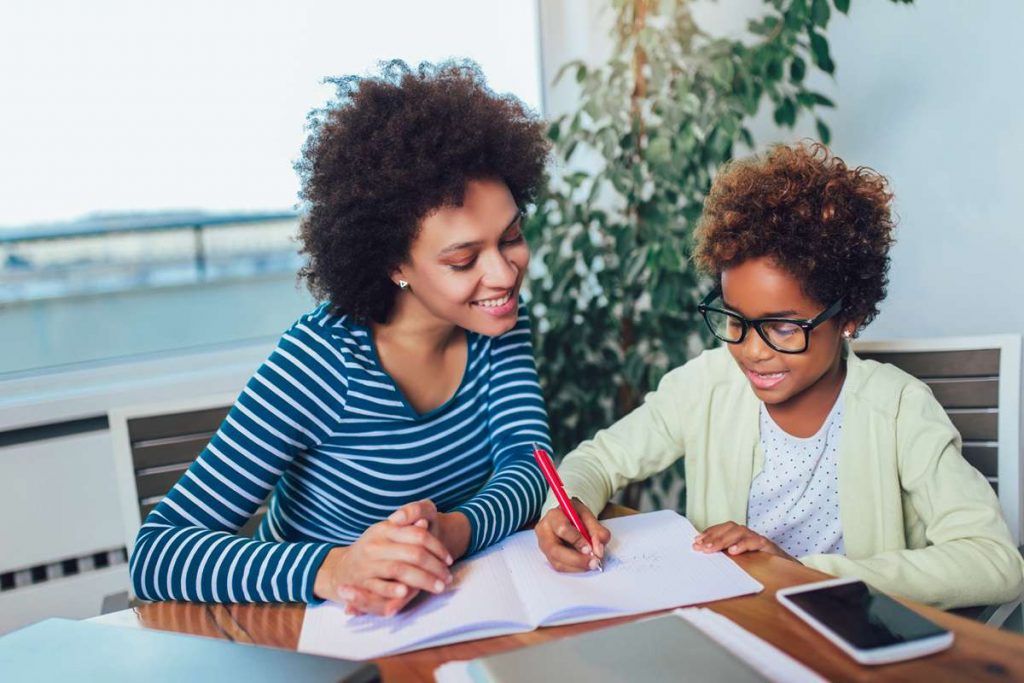 Ready to homeschool Fourth Grade? Whether you're brand new to homeschooling or an experienced homeschooler, I'm happy you are here.
My goal is to take the guess work, prep time, and expense out of homeschooling Fourth Grade by providing free how-to videos, organization checklists, supply lists, and detailed daily workplans so you can homeschool using the free, high-quality Core Knowledge Fourth Grade curriculum and Fourth Grade (Year 5) MEP Math curriculum.
Free High Quality Curriculum for Fourth Grade
MEP Math and Core Knowledge are both excellent, academically strong curriculums you can use to provide your fourth grade student with a high-quality education at home. While both curriculums were originally developed for use in classroom settings, I've put together how-to videos, organization checklists, supply lists, and daily schedules so you can successfully use both of these curriculums to homeschool fourth grade. All of my support resources are free and available here on my website.
MEP Math was developed in Europe and is provided free by the Center for Innovation in Mathematics Teaching. All lesson plans, worksheets, and supporting materials can be downloaded for free from their website and curriculum is available for preschool through high school. Click here to see instructions for downloading the curriculum for homeschooling fourth grade.
Core Knowledge is a free curriculum developed and provided by the Core Knowledge Foundation in the United States. Their comprehensive curriculum covers language arts, social studies, and science. They are also in the process of developing a math curriculum! Click here to see instructions for downloading the curriculum for homeschooling fourth grade.
What Your Student Will Learn in Fourth Grade?
Your student will be continuing to improve their math skills as well as their reading comprehension, grammar, and composition skills. They'll hear famous poetry, stories, and speeches from history as well as learn about events and characters that shaped the United States and the world. They'll also dive into learning more about the science of our planet and how the world around them works.
Fourth Grade Math
For math you will be using the free MEP Math Year 5 curriculum. Your student will be continuing to improve their skills working with fractions, decimals, and negative numbers while also adding in percentages and more complex calculations. They'll build on their understanding of shapes including recognizing convex and concave shapes, using 2D coordinates to define shapes, as well as using and constructing nets for 3D shapes. They'll dive into the basics of probability learning how to calculate and use median, mode, and mean for a set of numbers while also expressing probabilities as fractions and percentages, and so much more.
Fourth Grade Language Arts
The Fourth Grade language arts curriculum from Core Knowledge encompasses a wide range of subjects including reading, spelling, penmanship, grammar, language mechanics, composition, literature, vocabulary, and so much more. Your student will continue to improve their reading comprehension, grammar, language mechanics, and spelling skills while also learning to research and write a wider range of reports, short essays, stories, and poems. Throughout the year they'll be exposed to famous stories including King Arthur, Robin Hood, Treasure Island, and many more.
Fourth Grade Social Studies
In the Fourth Grade Core Knowledge History and Geography curriculum your student will be improving their understanding of geography including learning about important mountains and mountain ranges around the world. They'll also study the medieval history of Europe, the Islamic Empire, and the African Kingdoms as well as the early Chinese dynasties. For U.S. history they'll study the period of the Revolutionary War and learn about the development of the U.S. Constitution. They'll also get to know early U.S. Presidents and spend time studying social reformers including abolitionists and those who fought for women's rights.
Fourth Grade Science
In the Fourth Grade Core Knowledge Science curriculum, your student will learn about energy transfers and transformation and how different types of waves work including sound and energy waves. They'll study the structures and functions of living things, processes that shape the earth, using natural resources, and both the human respiration and circulatory systems. They will also be introduced to famous scientists including Elizabeth Blackwell and Michael Faraday.
Ready to Start Homeschooling Fourth Grade?
I've done the organization and scheduling work for you! Get up and running homeschooling Fourth Grade using Core Knowledge and MEP math.
The Core Knowledge Foundation is a non-profit organization and has generously made their curriculum free to download. If you are able to, please consider making a donation to support their ongoing curriculum development efforts. 
This post may contain affiliate links. This means if you click on a link and purchase an item, we will receive a small affiliate commission at no extra cost to you. These small commissions help offset the costs of producing and hosting this content.
Core Knowledge, CKLA, CKHG, and CKSci are registered marks of the Core Knowledge Foundation
Amplify is a registered mark of Amplify Education, Inc.
MEP Math has been made available through the Centre for Innovation in Mathematics Teaching