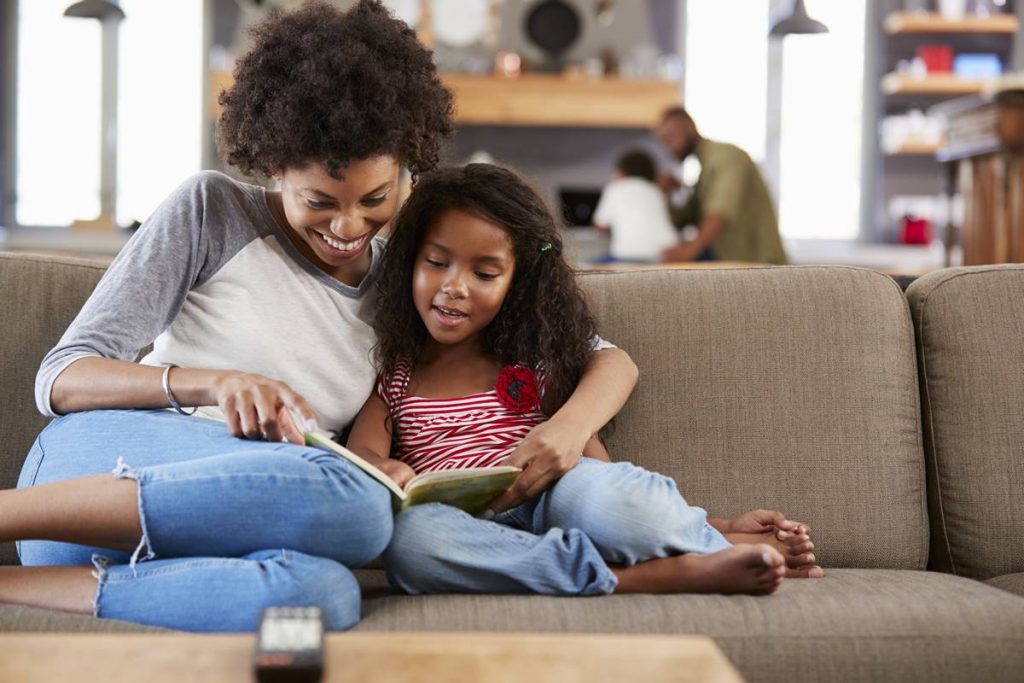 How Do I Get Started?
I have assembled a full set of resources to get you started using free, high-quality curriculums you download online. Click on the grade level you will be homeschooling to get started:
I've Never Homeschooled Before, How Will I Know What to Do?
Here on the HSWP website, you will find a free daily schedule, supply list, organization guides, and unit-specific prep checklists available for each grade level so all the organization and planning work is done for you. I've also put together how-to videos to show you how to use the Teacher's Guides and other materials for each subject you will teach your child.
Once you start, both the Core Knowledge and MEP Math Teacher's Guides will walk you through step-by-step exactly how to present the material to your child, what questions to ask, how to guide them in completing their work, etc.
What Supplies Do I Need to Start?
You'll be using free curriculum available to download online so besides internet access, two devices (tablet, laptop, etc.), and access to a printer (black and white is fine) you will also need some fairly typical school supplies. Please click here to view the supply list for the specific items commonly used in the program for K-5 as well as supplies spectific to each grade level. Click here to view the middle school supply list.
The unit-specific checklists will also list out the more unique supplies suggested for various units during the school year.
Do I Need to Add Any Other Curriculum to This Program?
For elementary grades, by using Core Knowledge and MEP Math together, you will have a full curriculum and there is no need to add anything in particular. For middle school, Core Knowledge covers all subject areas (including math).
That being said, all families have different priorities and some families may decide to add art lessons, music lessons, sports, etc.
Note: The Core Knowledge History and Geography curriculum incorporates art history and teaches student's famous songs with strong cultural connections and relevance.
If you do wish to dive deeper into a topic studied, the CK Language Arts and CK History & Geography teacher's guides have a number of suggestions for library books and websites you can use.
How Long Does It Take To Homeschool Each Day?
The amount of time it takes to homeschool each day is dependent on a couple of factors including the grade level, how comfortable and efficient you are as a parent/teacher, and how motivated your child is on any given day. But generally speaking, once you get into a good rhythm with homeschooling, here are the general time estimates for using this program:
Kindergarten: 1.5 hours daily
First Grade: 2 hours daily
Second Grade: 2.5 hours daily
Third and Fourth Grade: 3 to 3.5 hours daily
Fifth Grade: 4 to 4.5 hours daily
Middle School: 4 to 5 hours daily
You're likely noticing that these times are significantly less than a child would typically spend at school and on homework. Keep in mind that homeschooling is essentially one-on-one tutoring and is much more efficient than teaching a room of 30+ kids. Also, you don't have to schedule in time for recess, gym, lunch, etc. as those can all happen after school if needed. So especially in the younger grades, your school day is likely to be 1/3 to 1/2 of a typical public or private school day. For older grades remember the times are inclusive–your student won't be doing any additional homework like they would in a school setting.
What are the Legal Rules Around Homeschooling?
It is important to stay in compliance with your state, province, and/or country's homeschooling laws. Please refer to your state's homeschooling association for more information on which specific statues apply in your jurisdiction. In the United States, you will often be required to file initial (and potentially ongoing) paperwork, give the student an annual assessment, submit a work portfolio, keep certain records, etc. but the details can vary greatly by state. Not all states require all of those forms of compliance so please use your particular state's homeschooling laws as the final authority.
When Will Middle School and High School Materials be Available?
Core Knowledge is still in the process of releasing materials for grades 6-8. Given the limited timeline information that is publicly available from CK, I anticipate materials will be available as follows:
6th Grade: The full CKLA and CKHG curriculums are available to download from CK and the support materials are available to download here at HSWP. The first few units of both CKSci and CK Math for 6th grade have recently been made available to download from CK. The CK Math support materials are available here at HSWP now. I am hoping to have the CKSci support materials available late 2022 but it is going to depend on my bandwidth. CK has stated they intend to release the remaining CKSCi units soon and the support materials here will be updated when that happens.
7th Grade: CK has released the full CKLA and CKHG curriculum (Survey of American History) as well as the first few units of both CKSci and CK Math. I am anticipating having the CKLA, CKHG, and CKMath 7th grade support materials available to download late October.
8th Grade: CK has acknowledged they are actively working on 8th grade materials including the Survey of World History that will comprise the 8th grade CKHG curriculum. At this time however, only the first few units of CKSci and CK Math are available. For practical reasons, I will likely hold off on producing 8th grade support materials until all of either the CKLA or CKHG curriculum is released. It is simply too difficult to schedule lessons or provide meaningful preparation guidance when big chunks are still missing.

Note: The CK American History curriculum is officially scheduled for 7th grade on CK's Scope and Sequence document. However, it is also educationally appropriate to use with a typical 8th grade student. CK's middle school curriculum is quite rigorous and so there is some flexibility in terms of whether you use the American History curriculum in 7th or 8th grade. Support materials for that curriculum should be available here at HSWP late October.
Core Knowledge has recently released an updated Scope and Sequence document which outlines what topics are covered by subject and grade level. That document is helpful for viewing what the still-to-be-released units for science will cover. You can access that document here by clicking here.
High School curriculum is more tricky as there aren't high-quality and free options readily available. While not free, here are some lower-cost, high-quality options:
Build Your Library's high school levels (fully planned out and scheduled; relies heavily on books that may be borrowed from your local library as well as free online resources such as CK12's Biology and Chemistry digital textbooks)
The high school plan laid out in the book The Well Trained Mind by Susan Wise Bauer
The plan/booklist offered by the blog Ursa Minor (this set of high school course work is geared towards highly gifted students and will simply be too much for a typical student; to use it, it is helpful to read up on the Charlotte Mason approach to homeschooling as Ursa Minor is based on that method but the blog itself doesn't provide details or daily schedules for implementation)
I Work During the Day, How Can We Homeschool?
You may need to get creative, but it can be done. Remember, homeschooling can happen when it is convenient for your family. That may mean school work gets done on nights and weekends instead of Monday through Friday in the morning.
Both the Core Knowledge and MEP Math curriculums include detailed teacher's guides that walk the parent or family member through step-by-step how to give the lesson. You may be able to pass off some of the teaching to a family member or babysitter (please refer to your local homeschooling laws).
As your child gets to 4th grade, 5th grade, and higher, some work can also be done independently but will need to be checked for accuracy and retention.
I am Planning to Put My Child Back in School, is This a Good Curriculum to Use So They Don't Fall Behind?
Yes. Both Core Knowledge and MEP Math are high-quality, academically-strong curriculums. In most cases, your student will likely reenter their U.S. public school ahead of their classmates.
Core Knowledge was originally designed with the goal of greatly increasing the educational quality of a U.S. public school education and is most often used by private schools and charter schools. It is aligned with Common Core as a minimum standard (Common Core is a list of language arts and math objectives by grade level, it is not itself a curriculum).
MEP Math is a European Math curriculum so it is not specifically aligned with U.S. Common Core Standards. However, it is a rigorous curriculum and as a practical matter, covers the same material more or less. The middle school math curriculum available from Core Knowledge is Common Core Aligned.
Please note: Core Knowledge is currently working on an elementary-level math curriculum. Once that is released, I will develop support materials for it and switch this blog over to primarily supporting it over MEP. MEP is an excellent, academically rigorous curriculum. But since it was developed in the UK, there are a number of topics an American family will need to supplement (measurements, currency, etc.) My ultimate goal with this blog is to ensure that every family has access to an academically strong, free, and fully planned out option. For the moment MEP best meets those goals. In the future CK's math curriculum will be a better fit.
Is This Curriculum Religious or Secular?
Both Core Knowledge and MEP Math are fully secular curriculums. However, this doesn't mean religion is never mentioned. In the history, geography, and literature units, students will learn about different religions practiced around the world as part of gaining both historical and cultural understanding. For example, it would be quite difficult to understand much of the history of Europe during the middle ages without a reasonable base of knowledge of the role of the Catholic and Orthodox churches during that time period. Likewise, much of the early and medieval history of Africa would lose its depth without knowledge of how the continent was influenced by the spread of Islam during that time. All lessons mentioning religions or religious practices approach the topic neutrally without promotion of any religion over another.
I Don't Have Access to My Local Library to Check Out Books, What Other Options Can I Use?
Check if your local library has a subscription to Overdrive or a similar virtual print book and audio book option
Use Amazon Kindle Unlimited
Purchase a library card for a library in a different county or state that has online book access
Search for the books on YouTube. There are often videos of books being read aloud, especially books suited to lower grades
I Have Multiple Kids in Different Grades, Can I Use the Same Grade Level of Curriculum for All of Them?
Generally speaking, all students should be working at their own specific level for Math and Language Arts Skills (reading, spelling, grammar, composition, etc.) However, if you have multiple children who are very close in both age and ability level (no more than 1-2 grade levels) and both kids are in the K-3 range, you may be able to use the same science, literature (CK Language Arts Listening & Learning for K-3), and history and geography curriculum for both of them together. Keep in mind that those CK content subjects tend have a lot of depth and are on the more advanced end of the academic spectrum compared to most other curriculum. When combining kids, you'll typically want to choose the language arts, science, and history/geography that match the younger child's grade. For example:
First Grade Student:
MEP Math (Year 2)
CK Language Arts: Skills Curriculum (Grade 1)
Second Grade Student:
MEP Math (Year 3)
CK Language Arts: Skills Curriculum (Grade 2)
Both Students Together:
CK Language Arts: Listening & Learning Curriculum (Grade 1)
CK History & Geography Curriculum (Grade 1)
CK Science Curriculum (Grade 1)
My Child Has Trouble Sitting Still, How Can We Complete the Lessons Scheduled for Each School Day?
Trouble sitting still is actually a very common consequence of being a young child! Here are a few methods experienced homeschooling parents often use to successfully get through the school day:
Split lessons into shorter sections: Virtually any lesson in any subject can be split up into 5-15 minute chunks. For example, a history or science lesson can be easily split into three sections: Review, core reading or demonstration, and discussion. Each of those sections can be 5-15 minutes long. The MEP Math curriculum I have scheduled for you typically has 4-5 different sections in each lesson and you can do 1-2 at a time for a 5-15 minute session.
Give them a way to wiggle: Bouncy balls, fidget toys, trampolines, etc. can be helpful. Let them color, build with plastic bricks, etc. while you read to them.
Spread schoolwork throughout the day: Especially in the younger grades, it may be helpful to split up school work throughout the school day. For example:


First thing in the morning:

Language Arts Skills Lesson


After a snack, playtime, chores, etc.:

Language Arts Listening & Learning Lesson Part A

After lunch and playtime or in the later afternoon:

History & Geography Lesson
Language Arts Listening & Learning Lesson Part B
I'm Already Homeschooling and Want to Keep Using My Phonics Curriculum, Can I Still Use This Program?
Yes! If you are already using a high-quality phonics curriculum (e.g. Logic of English, All About Reading/Spelling, An Ordinary Parent's Guide to Teaching Reading, etc.) and you've got grammar and penmanship covered as well, you may be mainly looking for a literature curriculum. In that case you will want to use the CK Language Arts (CKLA) Listening & Learning curriculum strand and you can skip the CKLA Skills strand since that subject matter will be covered by your other curriculum.
However, I would encourage you to start using the CKLA Skills strand in second or third grade or as soon as you've completed your other curriculum. The Skills curriculum covers a number of important language arts concepts during those grade levels that will typically fall beyond what something like LOE, AAS/AAR, OPGTG will cover but are also important for being successful in fourth grade language arts and beyond. When in doubt, I'd encourage you to take a look at the Core Knowledge Sequence document which you can download for free. It lists in detail which language arts topics are covered in each grade level. Remember, you can also download any of the CK curriculum for free from their website if you want to take a look with how the early grade materials compare to the curriculum you are currently using.
I'm Already Homeschooling and Want to Keep Using My Math Curriculum, Can I Still Use This Program?
Yes! I have scheduled the free and high-quality MEP Math alongside Core Knowledge because my primary goal with this blog is to ensure there is an academically strong, fully-planned out, and cheap/free curriculum option available to all families. Once CK releases their elementary math curriculum, I will develop resources for it.
However, if you are already using a high-quality math curriculum and it is working well for your family–please do not switch to MEP! As many of us veteran homeschoolers say, "If it's not broken, don't fix it." Instead you will simply use the resources, daily schedule, etc. for the Core Knowledge curriculum to cover language arts, history/geography, and science alongside your current math program.
We Don't Live in the United States, Can We Still Use This Program?
Yes! MEP Math is a European curriculum and while Core Knowledge curriculum was designed to be used in U.S. public, private, and charter schools, much of the curriculum isn't U.S. specific:
MEP Math teaches the metric system and U.K. and European currency. If you aren't located in Europe, you will need to supplement by teaching your child to work with your local currently.
The CK science curriculum lessons are not U.S. specific.
The CK language arts curriculum teaches using stories, poems, and other literature from around the world but is more heavily weighted towards those pieces that are culturally relevant to American school children. I would encourage you to add stories important in your own cultural tradition.
The CK history and geography curriculum typically includes several units each year focused on American history, geography, civics, etc. I would encourage you to swap out those units for lessons teaching your own country's social studies topics.
Please note, all MEP Math and Core Knowledge curriculum is available in English. MEP Math is also available in several other versions including Spanish, South African, and Jamaican. You can access those version at the bottom of the MEP Math home page. Core Knowledge is in the process of releasing materials in Spanish and you can find more information here.
I Have Questions About My Specific Situation, Do You Offer One-on-One Coaching?
I'm a homeschooling mom with four kids and my spouse and I also own a company, so unfortunately my time is very limited. I am unable to offer any one-on-one support services.
Have an idea for a resource you'd like to see offered here on the HSWP website? Please feel free to send me an email. Please note, I'd love to be able to respond to every email but unfortunately that's just not possible.
Disclosure: This post contains affiliate links. This means if you click on a link and purchase an item, we will receive a small affiliate commission at no extra cost to you. These small commissions help offset the costs of producing and hosting this content.
Core Knowledge, CKLA, CKHG, and CKSci are registered trademarks of the Core Knowledge Foundation.
Amplify is a registered trademark of Amplify Education, Inc.
MEP Math has been made available through the Centre for Innovation in Mathematics Teaching.